"Travels Brings Power And Love Back To Your Life"
                                                                              Rumi
About Us
PEACE BE UPON YOU
Welcome! Bienvenue!!
MONSOON TOURS & TRAVELS is one of the popular travel & tour agency in Bangladesh providing comprehensive services for individuals and groups from the country. Monsoon run by qualifies professionals with more than nine years solid experiences in this area. Holding places, people and customs by professional guides, carriers, renowned hotel facilities and restaurants. Our workstation located very near to SHAPLA CIRCLE in Motijheel C/A, Dhaka. Our clients and well-wishers feel happy to meet over phone, Facebook and by personally for their convenience. We will be delighted of your presence.
WHY MONSOON!!
 MONSOON covers cent percent legal & licensed agency and also authenticated "A" grade travel agency in Bangladesh. We are the authorized active member of tour operator association of Bangladesh and official agent partner of various airlines. Our specialized departments offer a diversity of services to our valuable customers both for Inbound and Outbound tour. Targeting to build bonding and ever lasting relationship with our client through providing the satisfactory services.
All of our dynamic staffs will assure your tour to be successful and also best effort to make your DREAM comes true. We are dedicated to customize your tour itinerary.
Besides these, we are proud to be a partner with sister concern APPROXIMA IMPEX, Import- Export & Supply and Software developing business. We are moving along with in the same route from early of 2012.
Wishing you the best for the dream journey with us.
C.E.O & Travel Consultant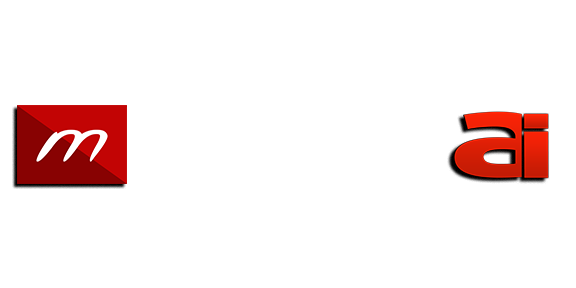 Packages
Bandarban the Hill Tract area with great green tour. Explore the Foy's Lake area in Chittagong and move towards Bandarban- one of the hill tracts area consists of green, tribes, raw nature, and tranquility exists there. Explore Bandarban ethnic peoples life, natures and cultures of riding " Chander Gari"- which means open hood jeep, the locally famous named meanings "the car from the Moon". Touring spots are Local Tribal markets, Chimbuk, Nil Giri and beautiful Neel Anchal.

The numerous Buddhist temples, known as kyang in local tongue, and bhihars in the town include the highly notable the Rajvihar (royal vihar) at Jadipara and the Ujanipara Bhihar. Bawm villages around Chimbuk, and Mru villages a little further off, are also lie within a day's journey from the town. Prantik Lake, Jibannagar and Kyachlong Lake are some more places of interest. Boat ride on the river Sangu is one of the main attraction here for tourists.

History:

Wide sandy beach which is the world's longest natural sandy sea beach. It is an unbroken 125 km sandy sea beach with a gentle slope. It is located 150 km south of the industrial port Chittagong. Cox's Bazar is also known by the name "Panowa," the literal translation of which means "yellow flower." Its other old name was "Palongkee." The modern Cox's Bazar derives its name from Captain Hiram Cox (died 1799), an officer serving in British India. An officer of the British East India Company, Captain Cox was appointed Superintendent of Palongkee outpost after Warren Hastings became Governor of Bengal. Captain Cox was specially mobilized to deal with a century-long conflict between Arakan refugees and local Rakhains. The Captain was a compassionate soul and the plight of the people touched his heart. He embarked upon the mammoth task of rehabilitating refugees in the area and made significant progress. A premature death took Captain Cox in 1799 before he could finish his work. But the work he had done earned him a place in the hearts of the locals, and to commemorate his role in rehabilitation work a market was established and named after him Cox's Bazar ("Cox's Market").

Cox's Bazar is one of the most-visited tourist destinations in Bangladesh. Enjoy the longest sea beach in Cox's Bazar, Thereyou can do sun bath go to Inani beach with beautiful marine drives. Test with various sea foods. Local markets- dry fish processing, surfing, exploring Buddhist temples etc.

The most interesting sites like Lalbag Fort built in 1678 during Mughol Dynasty and the Famous Dhakeshweri Mandir (Hindu Temple), Curzon Hall, Central Shahid Minar, the National assembly building etc.

At first impression, Dhaka has a typically old and new combination to you.

Dhaka's urban history is a reflection of the changing fortunes of the sub-continent as a whole. It was established by Buddhists in the 4th century, later dominated by Hindus and then fell into the hands of Muslim Mughal rulers in the 13th century.

This was the start of the golden age of Dhaka, when it became a great Mughal trading port and finally the capital of Bengal in 1608.

The Mughals built Dhaka into a magnificent city, with a sultan's palace, dozens of ornate mosques, covered markets, gardens and a huge citadel to protect it from pirates and foreign powers.

This was the start of the golden age of Dhaka, when it became a great Mughal trading port and finally the capital of Bengal in 1608.

 The Mughals built Dhaka into a magnificent city, with a sultan's palace, dozens of ornate mosques, covered markets, gardens and a huge citadel to protect it from pirates and foreign powers.

The Old City is a veritable labyrinth of narrow streets and alleys, difficult to find your way around without a guide. Running along the waterfront is the Bund, a bustling street that overflows with rickshaws and vendors, sweaty workmen in white loincloths humping goods up from the ghats, and eager commuters rushing down to the ferry piers.

There is something interesting around every corner. Ahsan Manzil, the palace of the last Nawab of Dhaka, stands just behind the waterfront. It's now fully restored.

The last of the great caravanserai is Chotta Katra. Istara Mosque with its unusual stellar motifs is the most interesting of the Muslim places of worship in the Old Town, while the old Armenian Church is one of the few remnants of the large community of Armenian and Greek traders who settled Dhaka in the late 18th century.

They weren't the only ones attracted by the dazzle of Mughal Dhaka.
Portuguese, Dutch, British and French all came here to trade during the 17th century, establishing their own enclaves along the waterfront. They tussled with one another for the favour of the Mughals, but it was the British who finally triumphed (as they did in most of India) and took Dhaka as their own in 1765.

Under the British an entirely new colonial city was built to the north of what became the Old Town. Great government buildings and posh bungalows arose along the shaded avenues. And Dhaka continued to prosper on trade, this time as a conduit of raw commodities from jute, sugar, tea and indigo plantations established by British planters in the interior of what was then Bengal province.

The Ramna area: The old British part of Dhaka — is still dominated by colonial buildings with Greek columns and whitewashed facades. This district is the artistic and intellectual heart of the whole nation, where you find the libraries, colleges, art galleries and the National Museum.

 Lalbagh Fort : The Fort of Aurangabad, popularity known as the Lalbagh Fort was built in 1678 A.D. by Prince Mohammad Azam, son of Mughal Emperor Aurangazeb who was the then Viceroy of Bengal.

Suhrawardy Uddyan:  Formerly known as the Race Course, Suhrawardy Uddyan is a popular park of the city. The Child Education & Recreation park (Shishu Park) is also located in a comer of this big Uddyan.

National Poet's Graveyard : National poet Kazi Nazrul Islam died on August 28, 1976 and was laid to rest here. The graveyard is adjacent to the Dhaka University Mosque.

Churches: Armmanian Church (1781). St. Mary's Cathedral at Ramna, Church of Bangladesh or former St. Thomas Cathedral (1677) at Tejgaon.

Bangabhaban: Tourists can have a look (outside view only) of Bangabhaban, the official residence of the President.

Zoological Garden: Called Mirpur Zoo, it is situated at Mirpur. 10 km. to northwest of Dhaka, on 230 acres of land.

Shahid Minar: Symbol of Bang-ladeshi nationalism, this was built to commemorate the martyrs of historic Language Movement of 1952.

Botanical Garden: Built over an area of 205 acres of land at Mirpur, just east of the Mirpur Zoo. Object of garden: botanical education, research, preservation of plants and some recreation.

1857 Memorial (Bahadur Shah Park): Built to commemorate the martyrs of the first liberation war (1857-59) against British rule, It was here that the revolting their civil compatriots were publicly hanged.

National Museum: Housed in an impressive building the Museum contains a large number of interesting collections including sculptures, coins, paintings and inscriptions,

Ramna Green: Ramna Park is a vast stretch of green ground surrounded by a serpentine lake.

National Art Gallery: Situated in the Shilpakala Academy premises this has a representative collection of folk art and paintings by artists of Bangladesh.

Ahsan Manzil Museum: Located on the bank of river Buriganga in Dhaka. It is an example of the nations rich cultural heritage. It was the home of the Nawab of Dhaka and a silent spectator to many events. Today's renovated Ahsan Manzil is a monument of immense historical beauty. It has 31 rooms with a huge dome atop which can be seen from miles around. It now has 23 galleries in 31 rooms displaying portraits, furniture and household articles and utensils used by the Nawab.

Baldha Garden: Baldha Garden has rare collection of botanical plants and flowers.

National Assembly Complex: National Assembly Complex in Sher-e-Bangla Nagar designed by the famous architect Louis Kahn has distinctive architectural features.

Mosques: Dhaka is better known as a city of mosques.The number of mosques in Dhaka city—old and new—would be more that one thousand.

The only surviving monument of the pre-Mughal period in Dhaka is Binat Bibi's mosque (1457) in Narinda. Other monuments of the Sultanate period around Dhaka are the single-dome Goaldi Mosque (1493-1519) and Mosque of Fateh Shah at Mograpara (1484). The earliest Mughal monument in Dhaka is the Eidgah, an open field for Eid prayers, located in Dhanmondi residential area.

One of the finest examples of Mughal mosque architecture in the 17th century is the three-domed Sat Gombuj mosque which appears to be seven domed, hence the name sat which means seven. Another typical example of architecture is the three-domed mosque built in 1679 and situated behind the old High Court building.

The mosque of Khan Mohamad Mridha located closer to the northwest corner of the Lalbagh fort was built in 1706. The only parallel to Mridha's two-storyed mosque is the five-dome Kartalab Khan's mosque at Begum Bazar near the Central Jail. This mosque was between 1700 and 1704. It has a graceful two-sided roofed, hut-shaped room along its northern face, which, with its curvilinear eaves, gives it a very distinctive look.

The Chowk Jame Mosque, according to an inscription found on the building was built  in 1676. Perhaps one of the best known and frequently visited mosques in Dhaka is the petite Star Mosque in Armanitola which has an inlaid star pattern made of broken pieces of china. It was built in the early 18th century.
Baitul Mukarram, the National Mosque in the down town area is the forerunner of a number of strikingly beautiful modern mosques. It is designed after the rectangular shape of the holy Kaaba in Mecca.

National Memorial: Located at Savar, in the suburb of Dhaka city, is the National Memorial. It was built to commemorate the martyrs of the war of independence, Jahangirnagar University and its sprawling campus is also located nearby.

Sonargaon: About 29 km. from Dhaka is one of the oldest capitals of Bengal. It was the seat of Deva dynasty until the 13th century. From this period onward till the time of the advent of the Mughals. Sonargaon was a subsidiary capital of the Sultanate of Bengal.

National Park: Situated at Rajendrapur, 40 km. due north of Dhaka within Joydevpur Thana in the magnificent Bhawal region on Dhaka-Trishal-Mymensingh Highway, this is a vast (1,600 acres) national recreational forest, ideal for those who love nature.

Wildlife Sanctuary: About 128 km. from Dhaka is Madhupur, an interesting wildlife and game sanctuary of the country.

River Cruise: During the dry winter months river cruise is available. The cruise provide an opportunity to have glimpse of riverine  Bangladesh and its lash green countryside.

Start cruising towards Sundarbans forest. Arrive Kotka wildlife sanctuary in the afternoon. Upon arrival hiking in the kotka forest area to see wildlife and forest. A silent boat trip by a country boat through a narrowed creeks to observe the wildlife and specially to observe the most enchanting local birds including the rare species of masked fin foot, Kingfisher, serpentine eagle, sea eagle, stork, flycatcher, Bee eaters and different types tailor and weaving birds. After breakfast Jungle walk, walking through the forest trail to beach will offer. Start cruising towards Kachikhali wildlife Sanctuary. Upon arrival Jungle walk near to the forest office.

Bangladesh is a beautiful and unique country filled with color, culture and contrast. From bustling cities to peaceful rural villages, the locations spread across this small section of the globe are many and varied. Visitors may even choose to visit the country's coastline or some location not far from the shores of Bangladesh.

One such location is Dublar Char. This beautiful little island can be found on the southern border of the Sundarbans. It looks onto the magnificent Bay of Bengal, providing visitors with some astounding views. What's more, Dublar Char in Bangladesh is a virtual paradise. While it is home to several small communities, it has a distinctly different feel from other parts of the country. Visitors interested in traveling to Dublar Char will find it south-west from Katka and south-east of Nilkamal. It is usually best reached from the nearby island of Mongla (Khulna) by a variety of different boats, such as speedboats and cabin cruisers.

Some might think this remote location is somewhat obscure and rarely visited, but as many as 50 000 individuals stop here every year. Many of these visitors are local, but each year more and more foreigners seem to be added to the mix. One of the main reasons that so many people make the trip out to Dublar Char annually is because it is the best location to celebrate Rash Mela and holy bath. This Hindu festival is based on the meeting of Radha and Lord Krishna – a pairing which is celebrated by a three-day long annual festival. The tradition dates back more than 200 years and is incredibly exciting for both local and international visitors.

However, if you are unable to visit Dublar Char during Rash Mela, you may still find the island appealing in its own right. It is incredibly picturesque and the shoreline is filled with fishing boats and rustic dwellings. In fact, Dublar Char is also well-known for its role in the local fishing industry. Fresh and dry fish are regularly taken from Dublar Char to other parts of the country for sale. If you would like to give your trip to Bangladesh a truly unique edge, visit Dublar Char and enjoy this small piece of paradise.

Hiron Point, The Sundarbans
This is another tourist spot in Sunderban. It is called the world heritage state. You can enjoy the beauty of wild nature and dotted deers walking and running in Hiron point. 

There are also two other Heritage side in Sunderban; one is Kochikhali and the other is Mandarbaria where you will find deers and birds. If you are lucky you can see the Great Royal Bengal Tiger, but for sure you can at least see the stepping of Great Royal Bengal Tiger here and there in these spots.

In the Sylhet city Surma River Cruise for one hour is very enjoying. Jaflong, Playing in the crystal clear water and eye catching beauty of hills. Stop over and you can spend time for experience with 'Khashia Punjee'- their neat and clean living hood life.

Sreemangal– the land of tea estates. Visiting places are: Madhabpur lake, Tea Gardens, Seven colors tea, Sitesh Babu's Zoo etc. In the evening you can see the town, stay at Sreemangal tea resorts in the peace & calm environment.

Kaptai Lake is a man made lake in south-eastern Bangladesh. It is located in the Kaptai Upazila under Rangamati District of Chittagong Division. The lake was created as a result of building the Kaptai Dam on the Karnaphuli River, as part of the Karnaphuli Hydro-electric project. The Kaptai Lake's average depth is 100 feet (30 m) and maximum depth is 490 feet (150 m).

Peda Ting Ting

Peda Ting Ting Island is a small island on the Kaptai Lake. It is located few kilometers away from Rangamati town. It is mostly known for its serenity. A few tourist accommodation facilities are available here and you will find a tiny restaurant here which is runs by the local tribal peoples. It also offers foods ranging from traditional to indigenous delicacies.

Peda Ting Ting is tribal word that mean (Bangla: ভর পেট খাওয়া or English: Eating full stomak). Peda Ting Ting Island is a very small and secluded island in the Rangamati Lake. It is a wonderful tourist resort built exclusively for tourist to eat in captivating surroundings of natural beauty. They have accommodation for the tourist to stay overnight. There are only a few cottages to accommodate overnight visitors, so it is advised to book in advance.

Most visitors to the island choose Peda Ting Ting Island as a hideaway from the bustle of normal life. Relaxing with novels and music, the island gives them the opportunity to break away completely and rejuvenate in the friendly and calming island culture. Peda Ting Ting Island's restaurant is known for its quality dishes and extremely tasty food.Bamboo Chicken is one of their special items, which is served inside bamboo.Moonlit evenings, rare experiences and a calming island breeze await visitors and create a destination in Bangladesh where visitors are able to relax with good food, beautiful views and natural surroundings. Their best ever menu's are: Kebang, Raw Bamboo curry, Bamboo Korol (Chicken processed in the Bamboo).

Comilla has a number of tourist attractions. Various archaeological relics discovered in the district are now preserved in the Mainamati Museum, which is a famous Buddhist archaeological site. There is a World War II war cemetery in mainamoti Comilla, which is protected and maintained by the Commonwealth War Graves Commission. there is Salban bihar in cotbari comilla western side of comilla city. Near kandirpar there is a big pond name Dhormo Sagar. There is red soil rock named Lalmai pahar (located in south side of city) with an ancient Chandi temple on the summit.There is also an old Jagannath Temple built by the Maharaja of Tripura.
Lalmai Chandi Temple is an ancient Hindu temple located on the summit of the Lalmai hill in the city of Comilla, Bangladesh. The temple is dedicated to the Goddess Kali. There is a temple dedicated to the God Shiva nearby.

Alutila Tourists spot: Khagrachari – Chittagong Road, 5 km away from the Parjatan motel. Local Buses, Chader gari, fare- 8/10 tk. Microbus can be rented as well.

Alutila Mysterious Cave: East of the Alutila Tourists' spot under the mountain 150 meter long flowing natural waterfall. Chittagong Road, 5 km from the motel. Local buses or Chader gari, fare- 10 tk. Microbus can be rented as well.

Richhang waterfall: Khagrachari – Chittagong road the area of  7 km from the Porjoton motel. 2 km south from Alutila, 1.50 km from east from the main road. Local bus or Chader gari until Hridoy Member area. Rest 1.50 km by foot.

Hundred or more years old banyan tree: Hundred or more years old banyan tree which is spreading almost 2 acres. Till Matiranga 10 number region of Khagrachari– Chittagong Road Buses or chader gari. Fare 10/15 tk, and rest 2.5 km by foot or own vehicles.

Nunchhori Debota Pond: The Nunchhori Tripura Village is 13 km south from Porjoton motel, 4 km west from Maishkhali Army camp of Khagrachari – Rangamati road. From there almost 1500 feet above, at the peak of the Mountain is the Debota lake. Local bus or chader gari of Khagrachari – Rangamati Route until Maishchori Army camp. Rest of the 4–5 km by foot. If there is private car then it can go until the Tripura Village.

Yonged Buddha Bihar: At Khagrachari town, 2 km far from Motel. Accessible by rickshaw.

Panichari Brihot Buddha sculpture: Shantipur Arannya Kuthir – 25 km south from Khagrachari is peripheral region. The largest Buddha sculpture of Bangladesh is situated here. Khagrachari – Panichari Local bus fare- 35 tk. The road is flat.

Dighinala Manikker Dighi: One regional town situated 21 km south from Khagrachari. The Jhulonto Bridge, Buddha Bihar, Raja Manikker Dighi, Tribal culture, tradition and ancient standard of living. Khagrachari – Dighinala Bus/ 4 Wheel drive gyp.

Dighinala Touduchhori Waterfall: It contains wild Elephants roaming around in groups; the place is cluttered with enormous stones and waterfalls. From Khagrachari – Dighinala road Bus or Chader gari (gyp), fares 25/40 tk. Rest of the road by foot. The communication here is not urbanized yet.

Shajek and Marissa Vally: Endless natural beauty of green Mound. It's hard to describe in words. It's better if a private or rented car is available.

New Zealand Para: Only plain land in Khagrachari. Green paddy trees and Mountains behind this plain land gives a very eye catching natural beauty. As because of this kind of scenery local people call this place New Zealand. Now-a-days it is also a tourists attraction and its about 10-15 mins far from main town. One may use auto rickshaw for their transportation.

7 Nights and 8 Days Tour

Day 01: Arrival in Dhaka by morning flight meets and greets at the airport and transfer to the Hotel. After lunch enjoy a half day Dhaka city sightseeing will be offered, which includes: The most interesting sites like Lalbag Fort built in 1678 during Mughol Dynasty and the Famous Dhakeshweri Mandir (Hindu Temple), Curzon Hall, Central Shahid Minar, the National assembly building etc. Overnight in Dhaka.

Dhaka- Bogra (08.00hrs drive):

Day 02: After early breakfast leave Dhaka for Bogra which is 220kms from Dhaka and a 05.00 hrs drive. You will reach Bogra at 01:00 PM. Check into the Hotel and after an early lunch drive to Paharpur, which is 80kms and you will reach Paharpur at 03:30 AM. Here you will visit the Sompura Maha-Vihara (Buddhists' Monastery of 8th centuries AD and World Heritage declared by UNESCO). You may have an experience of the amazing ancient architectural technique and the glorious past of Bengal from the ruins of the Mahavihara. Return to Bogra. Overnight in Bogra.

Bogra to Dinajpur (08.00hrs drive)

Day-03: After breakfast drive 160kms and it is a 4.00 hour drive to Kantanagar in Dinajpur to visit the finest Govinda Temple (17th AD) of the country, Kantajee Temple, later come back to the northern city Rangpur which is 6okms away from Kantanagar it is a 01.30hrs  drive.  Have lunch in a local restaurant. Drive 90kms back and it is a 02.00hrs  drive to Mahasthangahr in Shibganj, here visit Mahasthangarh – the ancient archaeological sites, a citadel city, expert recognized the city as Pundranagar was the capital of ancient Pundrabardana (04th centuries BC), then return to Bogra which is 15kms away from Mahasthangahr and it is a 00.20hrs drive. Overnight in Bogra.

Bogra-Ishawrdi (06.00hrs drive)

Day-04: After early breakfast leave Bogra for Ishawrdi, which is 170kms away from Bogra and it is a 04.00hrs drive. En-route visit Puthia,  Puthia – one of the oldest estate of Bengal and only ancient Hindus temple city of the country.. Puthia is 80kms away from Bogra and it is a 02.00hrs drive. After then driving to Ishawrdi. Overnight in Ishawrdi.

Pabna-Khulna (06.00hrs drive)

Day-05: After breakfast drive to the Chherua village in Kustia to visit the mausoleum of King of Baul, Lalon Fakir (a spiritual and grand philosopher, revealed his grand philosophy through his own song while was rendered in the 17th centuries on the streets of village). Chherua is 60kms away from Pabna and it is a 01.30hrs drive, then further drive 06 km to Shilaidaha to visit Kuthi Bari (revenue collection house) of Nobel Laureate Poet Rabindranath Tagore. He completed almost all the famous literature work here, even Nobel Prize won (1913) poetry book, Sonar Tari (Golden Boat) was being written here. Next drive to Khulna which is 154kms away from Shilaidaha and a 04.30hrs drive). Overnight in Khulna.

Khulna Overnight (Sundarbans tour / 03.00hrs drive)

Day 06: After taking breakfast drive to Mongla, second Sea port of the country which 50kms away from Khulna city and it is 01:30hrs drive.  Embark on boats and boat will start cruising into The World largest mangrove forest and also one of the World Heritage, Sundarbans. It will be a 04 hour cruise and you will return to Mongolia at 01:30pm. After having lunch here, drive 50kms to Bagerhat and it is a 1.30hrs drive. Here visit a unique Muslim architectural masterpiece and also another World Heritage – Sixty Domed Mosque of 15th centuries AD. Then leave for Khulna – which is 40kms away from Bagerhat. Overnight in Khulna,

Khulna-Dhaka (07:30hrs drive)

Day -07: After breakfast drive 320km to Dhaka. En-route visit a memorial has been erected to commemorate the liberation war martyr of 1971, (National Memorial) at Savar and then arrive Dhaka at evening & transfer to the hotel. Overnight in Dhaka.

Departing Dhaka

Day -08: After breakfast transfer to the Airport for onward safe and memorable journey.

St. Martin's Island is a small island in the northeastern part of the Bay of Bengal, about 9 km south of the tip of the Cox's Bazar-Teknaf peninsula, and forming the southernmost part of Bangladesh. It will take 3.00 Hrs from Teknaf. Its positively sure that, the cruise journey will be much memorable in your life.

Day- 1: Start Journey at night by bus for Cox's Bazar around 10 PM.

Day- 2: Reach by 8.00 AM at Teknaf. After taking breakfast heading for ship of St. Martins Island. Reaching coral island take lunch. After lunch, relax a bit and leave your hotel room to see the beauty of St. Martins island. Most beautiful thing in this island is the sun set. Marvelous! You will be much lucky if you get moonlit night.

Overnight at hotel.

Day- 3: Get up early in the morning and feel the freshness of sun rise. Take  breakfast, and get ready for another attraction to Cheradwip- Coral Island. There you will get large size of  Green Coconut. Test the fresh sea fish fried instantly. You will get some memorable picture shot on that location.  After spending beautiful time return to St. Martins Island. Get long bath at the sea and take your lunch with local fried fish. The return vessel starts journey for Teknaf at 3 PM.

Return to Cox's Bazar at night, overnight at hotel.

Day- 4: Next morning, have a short tour to longest see beach in the world, take lunch and starts journey  for Inani beach, Himchori falls. Back to Cox's Bazar and enjoy the Sun set.

Take your dinner with sea foods and shop some dried fish and others. Get ready to catch the Dhaka bound bus and take a deep sleep.

Reaching Dhaka the memorable tour will be end.

Best time to visit: September to March.

Package Price:

2 Persons: 12,000/- BDT: Per Person.

4 Persons 9,000/- BDT: Per Person.

8 Persons 8,000/- BDT: Per Person.



Day -01 Dhaka-Bangkok-Pattaya (Alcazar Show)

From Hazrat Shah Jalal International Airport 2 Hrs Prior to Departure for Flight to Bangkok. Arrival at Bangkok. After Clearing the Immigration formalities, Transfer to the coach and proceed to the famous Pattaya beach. Check in hotel, Take some rest, and then we proceed to the world Famous Alcazar Show, After Completing this amazing show, arrive to the restaurant for dinner . Overnight at Pattaya.

Day-02 Pattaya (Coral Island Tour)

After breakfast, transfer by coach to Coral Island, A famous beach In the Pattaya by Speed Boat, Reaching there, enjoy by your own rides like Paragliding, Parasailing, Banana Rides, Water Scooter, Boating, Under Sea Walks and many others leisure activities.  In the evening transfer to the Restaurant for dinner. Overnight at Pattaya.

Day-03 Pattaya-Bangkok (Safari World-Marin Park)

Taking breakfasta and check out from the hotel, transfer to the coach for move to Bangkok within 2.5 Hrs, on route we enjoy full day in Safari world, A famous zoo, animal show, sea lion show, stunt show, dolphin Show, James Bond Show. After that check in at the hotel. Taking dinner Overnight stay at Bangkok.

Day-04 Bangkok (City Temple Tour)    

Next morning after breakfast, we will proceed to visit for different temples like Golden Buddha, Sleeping Buddha, Reclining Buddha and all, in the evening taking dinner overnight at Bangkok.

Day-05 Bangkok Phuket

After breakfast, we proceed to the airport to Phuket. Checking in to the hotel. Evening free time at Phuket. After dinner overnight At Phuket.

Day-06 Phuket (Phuket City Tour+ Phi Phi Island Tour)

After Breakfast, We wil proceed to the Phuket City Tour & Phi Phi Island day long tour. At night stay Phuket.

Day-07 Phuket-Bangkok-Dhaka

In the final day having breakfast, check out from hotel and direct transfer to the airport for flight to Dhaka. End of the beautiful Thailand tour.

Day- 01: Arrive Penang
Upon arrival at Penang Airport via Kualalumpur meet by our representative and transfer to hotel. Free at own leisure. Overnight stay at hotel in Penang.

Day- 02: Penang City Tour
Explore the street of George Town and its rich heritage. Admire the intricate carving, woodwork and porcelain décor of Khoo Kongsi, established in 1835. Visit Yap Kongsi and Ciji Temple, a clan association built in 1924, a Taoist Temple dedicated to Nan`an patron deity.
Highlights: Khoo Kongsi, , Yap Kongsi and Ciji Temple, Hock Teik Cheng Sin Temple , Cheah Kongsi, Pinang Peranakan Mansion, overnight stay at Hotel in Penang.

Day- 03: Penang-Kuala Lumpur
After breakfast check out from Hotel. Transfer to Penang Airport for catch Kualalumpur Flight. Upon arrival at Kualalumpur Airport meet by our representative and transfer to hotel. Free at own leisure. You may enjoy your shopping at Mega shopping mall Mydine ,Hanifa or B.B Plaza, overnight stay at Hotel in Kuala Lumpur.

Day- 04: Genting High land full day tour
After Breakfast Departure for a full day Genting Highlands tour on the way en route Batu Caves for a 10-15 min photo stop.

About 6,000 feet above sea level lies Malaysia's only casino resort. surrounded by one of the oldest tropical jungles in the world. You can try your luck at Blackjack, Keno, Roulette or numerous recreational facilities available here. evening return to hotel and overnight stay at the Hotel.

Day- 05: Hotel to Kuala Lumpur Airport
After enjoying breakfast at the hotel you will spend your time at own leisure until time for transfer to airport for your flight for next destination.

Day-01: Arrival At Kualala Lampur- proceed to Genting Highland 2 Hour -Genting Cable Car. Check Inn Hotel First World Dlx Or Same Enjoy Casino -Dinner at Indian Restaurant- Overnight at Genting.

Day-02: Breakfast At Hotel-Full Day Enjoy Indoor Theme Park & Dinner At Indian Restaurant – Overnight At Genting.


Day-03: Genting – Kuala Lampur

Breakfast & Check From The hotel-visit Batu-Caves Temple, Chocolate, Watches after check in to the Hotel Grand Season/ Similar- Dinner at Indian Restaurant-Overnight at Kuala Lampur

Day-04: Breakfast & proceed to Kuala Lampur City Tour incl. King Palace, National Monument, Parliament House, Independence Square, K.L Tower On Top, Twin Tower Photo Stop, Putrajaya City Tour – Dinner At Indian Restaurant-Overnight At Kuala Lampur.

Day-05: Breakfast & checkout from the hotel arrival at Kuala Lampur– Proceed To Langkawi Check Inn to Hotel Federal Villa/ Similar- Dinner and Overnight At Langkawi


Day-06: Breakfast at hotel-proceed to Langkawi City Tour for day long program. Dinner and overnight at Langkawi.


Day-07: Breakfast At hotel- 1200 clock Check from the hotel evening transfer to airport arrive at Dhaka with sweet memories. 


Day- 01: The Elephant Orphanage at Pinnawela

On your arrival in Sri Lanka you will be greeted by Monsoon Tours & Travels at the airport and transferred to Kandy. En rout visit to Pinnawala Elephant Orphanage. At this orphanage you will find elephants of all ages, which are abandoned or otherwise unable to fend for themselves byway of being injured. They are looked after with loving care until such time they are ready to work or be freed back to the jungles. The elephants are also bathed daily in a river located across the orphanage. Overnight stay at hotel.

Days- 02: Kandy

After the breakfast commence sight seen tour of Kandy. The Royal Botanical Gardens- Nature Walk: The history of this Botanical Gardens dates as far back as 1371 but established in 1816 as the Royal Botanical Gardens. At present, these is one of the largest (59 hectares) and well-kept botanical gardens in Asia, and contain about 4000 species being one of the largest collections of flora from sub tropical climates around the world. Temple of the Tooth: The Kandyan Kingdom was established after king Vimaladarmasuriya ascendant to the throne defeating Yamasinha Bandara in 1592 AD. The king immediately embraced Buddhism and brought the sacred Tooth Relic to Kandy. The temple was originally built in two storey by king Vimaladarmasuriya and subsequently erected a three storey building to house the tooth relic. Cultural Show: Witness a traditional Uda Rata Natuma or Kandyan Dance. This centuries old classical art form is usually staged at night. The sensuous graceful movements of dancers clad a multi-colored costumes, which reflects the graceful nature of the land, will keep you entertained to the throbbing music of drummers. The Fire Walking Show is the high light of the evening, which leaves you spellbound. Overnight stay at Kandy.

Days- 03: Visit Labukele Tea Plantation

After Breakfast leave for Nuwara Eliya en-route visiting.

This estate of 543 hectares over 100 years of old Situated in the Nuwara Eliya district at An elevation 1,585 meters above sea level. With a work force of 1,100 produces average 550,000 kilos of High Grown Tea annually. After the guided tour of the factory, you will be invited for a factory fresh cup of Ceylon Tea. Evening is free at leisure. Overnight stay at Galway Forest Lodge, Nuwara Eliya.

Days- 04: Bentota

After the breakfast do the sight seeing in Nuwara Eliya. City of Lights – which means the 'city of lights' is also the city of eternal spring, where the air is pure, cool and distilled up through 1,884 meters; windswept pea lie shrouded in mist, while gaily clad tea pluckers wind their way among tea bushes. Thereafter the breakfast transfer to Bentota via Kithulgala. Kitulgala – is the place where the famous "Bridge on the River Kwai" film was made. Also the route travels close to few waterfalls, St. Clares and Devon, en route. In the evening leisure at the hotel. Overnight stay at h- Bentota.

Days- 05: Colombo

After breakfast proceed to Colombo. Day city shopping tour of Colombo. Colombo – visit fort and Pettah areas and drive past the 1 OO-year-Old clock tower. Other places of interest are, a Hindu and a Buddhist temple, residential areas where you find the stately homes of the affluent, the Colombo museum, the Bandaranaike memorial international conference hall (BMICH). Also visit the ceramics corporation showrooms, the ODEL unlimited dress boutique and the majestic city shopping complex. Overnight stay at Colombo.

Days- 06: Arrive Male

Assemble at The International Airport To Board A Flight To Male. A Unique Holiday, Even the transfer to your hotel from Male International Airport is quite out of the ordinary: In a boat or a seaplane. Arrive and check in at Hotel. Enjoy delicious Lunch and Dinner At Hotel. Overnight Stay In Male.

Days- 07: Male

The profusion of psychedelic colors & the abundance & variety of life underwater have fascinated divers & snorkelers since Maldives was discovered as a diving destination. After breakfast you have day free to enjoy the water activities. You can also take the Male Island Tour (Optional). Lunch and Dinner at Hotel. Overnight Male.

Days- 08: Depart Male

After breakfast proceed to the airport to board a flight back home. Tour will end just on arrival.

Day- 01:

Arrival Katmandu: Received at Tribhuban International Airport, Kathmandu  & transfer to hotel. In the evening  free. Dinner & night halt at Thamel, Kathmandu.

Day- 02:

Start drive for Pokhara by  Tourist Bus at 7am (Local Time). Breakfast & Lunch will on the way. Arriving hotel & in the afternoon visit Barahi Temple by boat which is middle of the beautiful Fewa lake. In the evening  free for window shopping. Dinner & night halt at Hotel, Pokhara.

Day- 03:

Early Morning visit Sarangkot where you can closely watch, the second highest peak of Himalay. There you will get very scenic view. After having breakfast visit Devi's Fall's, Gupteswari Cave & Tibetan Refuse Camp. Lunch & in the afternoon free time for shopping/ strolling at lake side. Dinner & night halt at hotel, Pokhara.

Day- 04:

Pokhara-Chitwan: After breakfast drive for Chitwan National Park. After lunch free to enjoy river view & night life. Dinner & night halt at Jangle Resort/Hotel, Chitwan.

Day- 05:

Early morning Elephant Safari, after having breakfast drive back to Kathmandu by bus. Lunch will on the way. In the evening free. Dinner & night halt at Hotel, Kathmandu.

Day- 06:

In the next morning start drive for Nagarkot. On the way visit Baktapur ancient city. Sightseeing & night halt at Hotel in Nagarkot.

Day- 07:

Nagarkot to airport: After having breakfast visit Nagarkot Village & transfer to Airport for flying back to destination.

Day 01: Arrival Singapore: On arrival, meet & greet at Changi International Airport (SIN), transfer to hotel, over night stay at hotel in Singapore.
Day 02: Singapore: Breakfast at hotel, after breakfast full day City tour at Singapore, evening visit Santosa Island night stay at hotel in Singapore.
Day 03: Singapore – Kuala Lumpur: After breakfast at 12.00 PM check out Hotel, transfer to Woodland Bus Terminal/ Changi International Airport (SIN) for Kuala Lumpur, arrival at Kuala Lumpur International Airport (KLIA) in Kuala Lumpur, transfer to hotel, overnight stay at hotel in Kuala Lumpur.
Day 04: Kuala Lumpur: Breakfast at hotel, after breakfast start for Genting Highland tour, evening return to Kuala Lumpur hotel, night stay at hotel in Kuala Lumpur.
Day 05: Kuala Lumpur – Pattaya: After breakfast half day City tour at Kuala Lumpur, around 02.00 PM check out hotel, transfer to Kuala Lumpur International Airport (KLIA) for going Bangkok, arrival at Suvarnabhumi International airport (BKK) in Bangkok, transfer to Pattaya, overnight stay at hotel in Pattaya.
Day 06: Pattaya: Breakfast at hotel, after breakfast full day Coral Island tour, night stay at hotel in pattaya.
Day 07: Pattaya – Bangkok: Breakfast at hotel, after breakfast transfer to Bangkok, night stay at hotel in Bangkok.
Day 08:  Breakfast at Hotel, Free at own leisure until time for transfer to airport for your flight back home. Transfer to Airport to catch the flight for next destination .

 

Day-01:

Day-02:

Day-03:

Day-04:

Day-05:

Day-06:

Day-07:



Day-01:

Day-02:

Day-03:

Day-04:

Day-05:

Day-06:

Day-07:

Day-01:

Day-02:

Day-03:

Day-04:

Day-05:

Day-06:

Day-07:

Day-01:

Day-02:

Day-03:

Day-04:

Day-05:

Day-06:

Day-07:

Day-01:

Day-02:

Day-03:

Day-04:

Day-05:

Day-06:

Day-07:

Day-01: From Dhaka to Kolkata at 10.30 AM then Kolkata to Delhi by connecting flight at 2.55 PM. Reach Delhi by night. Stay at hotel.


Day-02: Sight Seeing will be started early in the morning with Hazrat Nizamuddin Awlia Dargah. Then Humayun's Tomb, India Gate, Rashtrapati Bhaban, Red Fort, Jame Moahjid and Chandni Chawk. If time permits we will go for Qutub minar, Jantar Mantar.


Day-03: In the morning. After breakfast our journey continues to historical and romantic city – Agra, The Taj Mahahl. Continue the tour by visiting the Agra Fort – leave for Jaipur "The Pink City" and overnight stay at the hotel.


Day-04: After breakfast drive to Ajmer Sharif. After dargah ziarat Return to Jaipur. If time permits we will enjoy the heritage of Jaipur- "Chokhi Dhani" come back to hotel and have a pleasant stay at night.


Day-05: This morning, exploration stats with Hawa Mahal- Amber Fort, Jal Mahal, City Palace etc. After full day roaming our return journey will start at 8.35 PM for Kolkata. After arrival in Kolkata transfer to the Hotel.

Day-06: Full day enjoy shopping and other personal activities at our own. Overnight stay at Kolkata.

Day-07: Half day tour with Victoria memorials and others. Check out hotel by 12.00 noon. Go to airport to fly for Dhaka by 3.30 PM.


Day- 01: Dhaka – Kolkata- Delhi. Same day trip by air. Overnight at Delhi hotel.

Day- 02: Taking breakfast, start journey for Shimla. On the way we will see Sukna lake & Rock Garden in Chandigarh. Reach at Shimla and overnight at hotel.

Day- 03: Full day tour at Shimla. Shimla is the capital and the largest city of the northern Indian state of Himachal Pradesh. This is one of the peaceful Himalayan ranges an average altitude of 2,206 meters (7,238 ft) above mean sea level.


Day- 04: Day tour at Shimla and move to Manali for next attractions and night stay at hotel. Manali is located at north of Kullu town. The town ranges in elevation from 1,800 m (5,900 ft) to 2,000 m (6,600 ft).


Day- 05: After breakfast we will go to Rohtang Pass and Solang Valley. You can do Paragliding, Skiing and Ropeway journey for full day. In the evening roaming in the Mall area. Back to hotel and free time in the evening. Night stay at hotel.


Day- 06: Return to Delhi and overnight hotel.


Day- 07: Early in the morning we will move for Agra to visit Tajmahal. The Tajmahal was built in 1632 by Mughal emperor Shahjahan, on the south bank of the Jamuna river in the Indian city of Agra in Uttar Pradesh.

The Taj Mahal was designated as a UNESCO World Heritage site in 1983 for being "The jewel of Muslim art" in India.

Same day we will come back to Delhi and take deep rest in hotel.

Day- 08: This is the last day at India, on that day, return to Dhaka and complete a journey with sweet memories.


Day-01:

Day-02:

Day-03:

Day-04:

Day-05:

Day-06:

Day-07:

Day-01:

Day-02:

Day-03:

Day-04:

Day-05:

Day-06:

Day-07:

Day-01:

Day-02:

Day-03:

Day-04:

Day-05:

Day-06:

Day-07:

Day- 1:  Arrival at Cochin-Munnar
Arrival at Cochin Airport/Railway Station and transfer to Munnar .Munnar is 1800 mts above sea level and also the place of South India's highest peak (Anamudi-2695 mts). On the way visit Valara, Cheeyappara waterfalls & Tea Plantations. On arrival at Munnar transfer to Hotel. Check in at Hotel. Afternoon visit Rajamala (Eravikulam National Park – open as per the directions by the forest authorities ), the best place to see Nilgiri Tahr (Hermitragus Hilarious)- the mountain goat of South India & Tea Musium. Evening have a short visit at Munnar town this place is so beautiful and tea estates like a green paradise. Overnight stay at Munnar

Day- 2: Munnar
After breakfast proceed for Maduppattydam , Echo Point, KundalayDam, Pothenmedu View Point, Blossom Park etc are some of the highlights of the sightseeing. Shopping & overnight stay at Munnar.

Day- 3: Munnar – Thekkady
Morning have breakfast at resort later check out resort and drive to Thekkady- world famous wildlife sanctuary. On arrival check in Hotel afternoon proceed for a game viewing cruise on the Periyar Lake. Here you will be able to see a large variety of wildlife, which include elephants, monkeys, deer, wild boar etc evening you can take a Elephant ride at Periyar wild life and rest of the day is at leisure.

Day – 4: Thekkady – Alleppey- Houseboat Stay
After breakfast check out from the hotel and transfer to houseboat . Around 1200 hrs check in at the Houseboat and start your cruise through the rich and splendid backwater. Just relax at the deluxe houseboat. It will be a unique and exclusive experience in your lifetime. You will be cruising along the village sides and paddy fields witnessing the core life of the Kerala villages for the whole day. The house boat is fully furnished with bedrooms and a kitchen. Dinner and overnight at the houseboat.

Day- 5: Alleppey – Kovalam
Alleppey – Kovalam – After breakfast check out from the hotel / houseboat and transfer to Kovalam. Check in at Hotel. Kovalam is an evergreen and pleasant climatic beach resort. Kovalam is a dreamland for tourists all over the world. With high rock promontory and a calm bay of blue waters, this beach paradise creates a unique aquarelle on moonlit nights. Kovalam was brought to the public eye by the Maharaja of Travancore. The warm and clean atmosphere by the coconut trees and the white sand bed are perfect for relaxing holidays in gently plays with the waves. Relax at the hotel and overnight stay.

Day- 6: Kovalam- Trivandrum -Kovalam
After breakfast proceed for Sightseeing. Main sightseeing places are Padmanabhaswami Temple, Kaudiar Palace, Anchuthengu Fort, Koyikkal Palace, Napier Museum, Kuthiramalika Palace Museum, Science & Technology Museum, Veli Tourist Village etc.Overnight stay at the hotel.

Day- 7: Kovalam – Trivandrum
Having breakfast at resort check out hotel and drive to Airport / Railway Station for departure for the next destination. Along with the dream tour will become end with melodious memories.

Day-01:

Day-02:

Day-03:

Day-04:

Day-05:

Day-06:

Day-07: