"Travels Brings Power And Love Back To Your Life"
– Rumi
TRAVEL: AS MUCH AS YOU CAN, AS FAR AS YOU CAN, AS LONG AS YOU CAN.
LIFE IS NOT MEANT TO BE LIVED IN ONE PLACE.
PEACE BE UPON YOU
Welcome! Bienvenue!!
MONSOON TOURS & TRAVELS is one of the popular travel & tour agency in Bangladesh providing comprehensive services for individuals and groups from the country. Monsoon run by qualifies professionals with more than nine years solid experiences in this area. Holding places, people and customs by professional guides, carriers, renowned hotel facilities and restaurants. Our workstation located very near to SHAPLA CIRCLE in Motijheel C/A, Dhaka. Our clients and well-wishers feel happy to meet over phone, Facebook and by personally for their convenience. We will be delighted of your presence.
WHY MONSOON!!
All places and activities are carefully picked by us
Best Price guarantee & Hassle free
Trusted by customers
 MONSOON covers cent percent legal & licensed agency and also authenticated "A" grade travel agency in Bangladesh. We are the authorized active member of tour operator association of Bangladesh and official agent partner of various airlines. Our specialized departments offer a diversity of services to our valuable customers both for Inbound and Outbound tour. Targeting to build bonding and ever lasting relationship with our client through providing the satisfactory services.
All of our dynamic staffs will assure your tour to be successful and also best effort to make your DREAM comes true. We are dedicated to customize your tour itinerary.
Besides these, we are proud to be a partner with sister concern APPROXIMA IMPEX, Import- Export & Supply and Software developing business. We are moving along with in the same route from early of 2012.
Wishing you the best for the dream journey with us.
C.E.O & Travel Consultant       
Activities
Private Guide
Travel Management
Location Manager
Inspiration
Tour Appraisal
Inspiration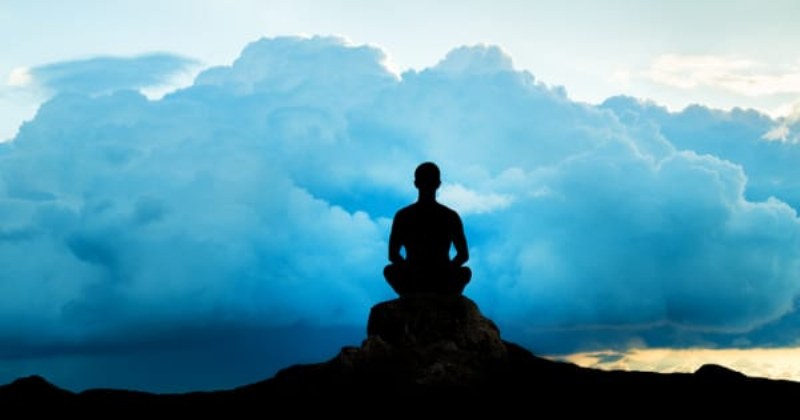 Reasons for traveling include recreation, holidays, tourism or vacationing, research travel, the gathering of information, visiting people, volunteer travel for charity, migration to begin life somewhere else, religious pilgrimages and mission trips, business travel, trade, commuting, and other reasons, such as to obtain health care or waging or fleeing war or for the enjoyment of traveling. Travelers may use human-powered transport such as walking or bicycling; or vehicles, such as public transport, automobiles, trains, ferries, boats, cruise ships and airplanes.
"Life is either a daring adventure or nothing at all" ~ Helen Keller
"Not all those who wander are lost" ~ J.R.R. Tolkien
"The world is a book and those who do not travel read only one page." ~ Saint Augustine
"Take only memories, leave only footprints" ~ Chief Seattle
"Travel is fatal to prejudice, bigotry, and narrow mindedness, and many of our people need it sorely on these accounts." ~ Mark Twain
" The real voyage of discovery consists not in seeking new landscapes, but in having new eyes." ~ Marcel Proust
"Travel makes one modest, you see what a tiny place you occupy in the world." ~ Gustave Flaubert
"Twenty years from now you will be more disappointed by the things you didn't do than by the ones you did do" ~ H. Jackson Brown Jr.
Never go on trips with anyone you do ntot love." ~ Hemmingway
Reason for Travel
Challenging yourself. You might feel like you're stuck in a rut in your daily life. Or you're yearning for something exciting and different. You're craving new experiences and new challenges. Travel is the ideal place to test yourself. It pushes people to their limits and gets them outside their comfort zone. You'll discover how resourceful you are when you're exposed to new places, people and experiences. Maybe it's finding your way around a busy city. Or ordering a meal when you don't speak the language. Or zip-lining. You'll feel pride when you finish your trip successfully. Overcoming challenges will bring you joy and energy for future tests. You'll realize how capable you are and build your confidence. Learning. Learning is a strong reason why people love to travel. They want to experience something unfamiliar and leave with new skills or knowledge. Seeing the world is more educational than a high school or college class. This condensed crash course in discovering how the rest of the world lives actually will cover subjects like history, geography and sociology. Every destination has something unique to teach visitors, and immersing themselves in a completely different world is the best learning experience. People may travel to learn something specific: a new language, a new cuisine, aspects of a different culture, or a deeper appreciation of faith or spirituality. As a bonus, they'll take away more than their specific goal. They'll discover totally different ways of doing things. They'll also gain awareness of new customs, cultures, people and places. And because you're actually experiencing this learning in real life, not reading it in a textbook, it will stay with you for a long time. You'll gain a deep sense of satisfaction with the new skills you've learned – and new insights you've gained.